We can all agree that we are living in a digital era and facing a big hit by the pandemic job losses. This is why more and more people are turning to the Internet to find their jobs. This means employment sites serve as the modern equivalent of classified ads by providing listings for local openings as well as remote jobs.
There are hundreds of job boards out there, as well as apps, social media channels, networking groups, and websites to choose from depending on your preferences and the particular industry that you work in. These sites can also provide additional resources like resume tailoring and blog posts full of insightful information to help you find your ideal job. Anyone can easily be overwhelmed by all the options.

It would be very difficult to keep track of every job listing you apply to if you are using more than one employment site. But what should you be considering to help you find a job suitable for your skills? Some might say the traffic on the employment site you use. Yes, a lot of traffic is a good sign, it means more opportunities to find a job. However, this also means more competition from potential candidates with your similar experience.
At any given point in time, we are going to start comparing these websites that offer similar roles. It's unavoidable!
How do you choose?
Since we could all use some expertise to assess which option is the best in the long-term, we will look into 4Geeks Teams and LinkedIn Jobs. You may decide which site best fits your needs after learning a bit about the advantages and disadvantages of each site.
Both sites offer a variety of employment opportunities but let's not be mistaken, they are very different. LinkedIn is a social network website that helps you enhance your professional reputation and create work connections, while 4Geeks offers you the current job openings to help boost and guide your professional career.
Key differences:
LinkedIn allows recruiters to see the personal profile of each candidate and obtain their personal information quickly such as email and phone number. This also allows an open communication via direct message within LinkedIn.
4Geeks performs the entire recruitment cycle, from the initial contact to the signing of the contract. And each profile has already been previously evaluated based on terms of soft skills and English proficiency.
The greatest reach is achieved with LinkedIn Premium, however, you do have to pay for this service.
I have been lucky enough to find work with both sites so I can vouch that both sites have amazing features. Now, there are two sides to every story. So let's talk a bit about the recruitment side.
LinkedIn Jobs
When posting a job, LinkedIn exposes you to profiles that are looking for similar opportunities and have the skills you are looking for. It also requires you to add a minimum of 3 filter questions related to skills, knowledge, and experience to help you evaluate the candidates. This also helps the aspirant apply directly with their profiles which make the process very quick.
For recruiters, LinkedIn allows one free post. If you wish to post more openings you must pay for this feature. When the post is not promoted it does not have more exposure. This means, LinkedIn does not place within its priorities. This can result in less engagement and making it hard to find the job opportunity you posted.
Giving recruiters and other members of LinkedIn access to our profile has some disadvantages as well. We come across people who believe that rather than being a social network that it's just another way to help find love interests or post non-work-related pictures. Crazy, am I right?
4Geeks Teams
4Geeks Teams does not have the wide range of jobs as Linkedin. However, it does have some perks you might want to consider when making your decision. It takes no more than 72 hours to submit profiles. This means that if you possess the qualities and experience we are looking for, you don't have to wait around for a response.
4Geeks team manages to understand the needs of the project in-depth and give the best talent in return. There is no cost for managing resources such as salaries or training. So rest assured, we are providing you with everything you need to succeed.

I'm not saying 4Geeks is perfect. Keep in mind that our database must be constantly updated to avoid being left behind in new technologies. We also must be in constant positioning of our culture to generate engagement of new profiles. This also ensures that we provide new and exciting content each week.
Evaluate your choices
Take the time to carefully consider all the options. You might want to use either 4Geeks or LinkedIn to help you find your ideal job. Take the time to evaluate each site. Consider what type of employer would be perfect for your personality and work style. To do this, think about the elements of your current or past jobs that you have enjoyed the most and write them down.
As you can see, 4Geeks works much differently than LinkedIn. But we can all agree they both have their strengths and are powerful.
You need a platform that provides you with the best job opportunities and that you are comfortable with. Hopefully, this helped you put things into perspective. It can assist you to make your decision on what site will help you find your dream job.
In the end, the best job site for you comes down to your unique situation. Instead of waiting around for the perfect job to fall into your lap, try putting yourself out there and use all the tools you need to strive in your industry.
Keep learning new skills that can be applied in your career and make sure your resume is updated. Optimistically you will soon be in a job where you are motivated and valued. Good Luck!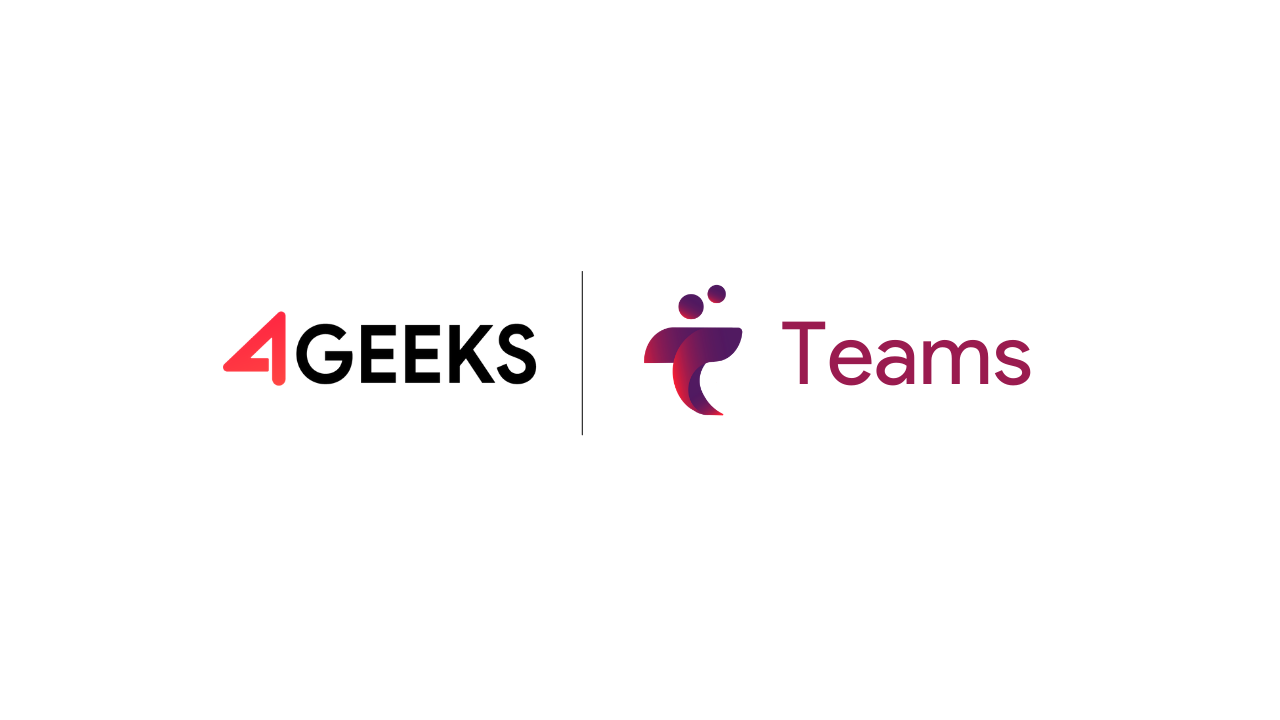 Written by Maya Benavidez