What comes to mind when you hear the gender gap in the workplace? Many people don't take this issue seriously or simply have not realized that this happens in every industry.
Our society has gender gaps, not because of the different innate abilities of males and females but because we expect boys and girls and men and women to also have different desires, to behave differently, and to be capable of different achievements.
In this past century, the world has endured incredible changes. We have battled equality in multiple aspects. Despite discussions surrounding inequalities women face in the workplace, there remains a tremendous amount of work to be done to close this gender gap.
There are still jobs that are considered only for men or women. There are still many people who believe women shouldn't be allowed to have a paid job outside of their home. We look at gender gaps by occupation, differences in salary, and cultural perceptions that block our search for equality.
Research
Based on an investigation by McKinsey women are diminished at every level. The study also reveals that the underrepresentation of women in high-level roles isn't due to a lack of knowledge or education.
This gender gap should be a wake-up call to all businesses. Many take pride and are fully aware of the benefits of a diverse workforce. Such as innovation, employee loyalty, and increased financial returns but there is a lack of involvement in closing the gender gap that is happening everywhere.
Did you know that women are less likely to be hired for entry-level jobs than men? Even if they both have bachelor's degrees and have the same attrition rate. As we move up the corporate ladder, the discrepancy increases. Only 79 women are promoted to manager, compared to every 100 men based on the study.
This results in a vicious cycle. If women do get hired for entry-level jobs there are fewer qualified women to promote.
International women's day is coming up. We see everyone including companies in social media posting how marvelous the women in their life are and how they can't live without them. But is this just another trending topic or are you actually taking action?
Actions definitely speak louder than words. By pronouncing commitments for gender equality and actually enlisting women in the workplace at all levels, helps toward narrowing down this gap.
On the upside, in the majority of countries, the participation of women in the labor market has increased. It is much higher than three decades ago across all income levels.
What is preventing us from reducing the gender gap?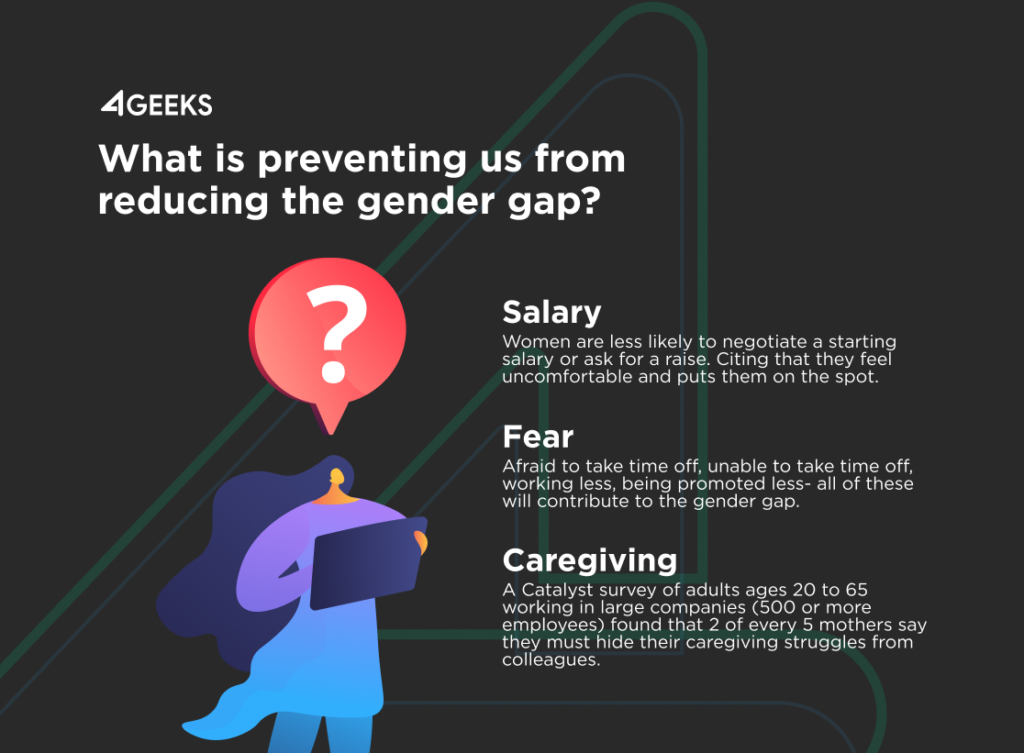 Salary
The gender pay gap can be a problem from a public policy perspective as well. Even if the reason for the gap is entirely voluntary. It reduces economic output and means that women are more likely to be dependent upon welfare payments, especially in old age.
Caregiving
Are women with more children or young children most likely to leave the workplace?
What should we do? Women are advised to improve negotiation skills and be aggressive. But not too aggressive because women are more likely to get penalized for negotiating than men.
How do we achieve gender equality?
It is time to recognize that having a diverse and inclusive team is good for business.
Take into consideration that diversity alone doesn't create inclusive workplaces. It is not enough to simply start hiring more women. We need to focus on cultural and organizational changes to promote gender equality.
To create a healthy diverse and inclusive workplace, it's important to have a clear understanding of these concepts since they are vital for your success.
Working with a diverse group means your team has a variety of abilities, skills, ethnicities, cultural backgrounds, and experiences. Within this same concept we have 4 types of diversity in a work context:
Internal: Elements that cannot be changed and a person is just born with. Such as race, age, or ethnicity.
External: Factores that you are not born with but can be controlled or influenced. Such as interests, education, fiscal appearance, and citizenship.
Organizational: This is directly related to your job function, work location, and/or seniority status.
Mindset: How a person's experience or observations have changed how they see the world. Such as general culture, world events, politics.
Now that we know what diversity is, inclusion is when those differences are valued and supported. This also means that barriers are removed that could prevent anyone from reaching their full potential in their job. When a company truly celebrates all of these factors, this enables each employee to perform their best in a supportive and safe environment.
How will this change the work environment?
Wide range of customers
By having gender equality and a diverse workforce, you will increase your ability to connect with and understand an audience. This will boost your revenue and marketing reach.
Employee loyalty
People want to stay in a company where they feel comfortable, valued, and supported. Employees will be more engaged and willing to commit to the company. This also means they will perform better.
Productivity
Diversifying your team can boost your productivity because it encourages your employees to innovate and think outside the box.
Talent
Committing to keeping a diverse workforce will allow you to open up to a wider range of candidates that you may have not have considered in the past. These candidates can bring a fresh perspective and new skills.
It's easy to point fingers so let's analyze how 4Geeks distributes each team and how we fight against gender gaps.
4Geeks vs Gender Gap
Let's talk about one of our amazing programs which are our internships. 4Geeks allows you to learn new skills while being mentored by professionals. This remote internship allows our team to have talent all across Latin America.
You can apply for either a Sales & Marketing Internship or a Software engineer internship.
The first batch of internships was in 2020 in the midst of the pandemic. A total of 17 interns divided in two departments. 10 people in engineering and 7 in marketing.
Let's take a closer look at these people from our 2020 batch. In marketing, the majority were women taking up 57% of the team. While in engineering 70% of the team are men.
Would this mean that we need to hire more women in engineering or that in general, we can see a lack of women entering this career path? Here we need to ask ourselves if this is just a personal preference or if we need to find a way we can get more women interested in engineering.
Age-wise, all of our interns are around the same age. The average age of marketing interns from the 2020 batch was 23.7 years while engineers interns averaged around 24 years. Not much of a difference.
It's important to mention that all of our staff is under 40 years of age.
Now for our newest interns. A total of 26 interns that are equally divided in marketing and engineering.
We have 12 men in engineering and only one woman, this would mean a whomping 92% of the team.
As we see reflected in the year before, there are more women in our marketing internship. This would be 10 women and only 3 men. The average age still remains the same as last year.
Quickly analyzing the data
It makes us wonder what we can do to improve the gender gap in our team. Would we have to make changes in our screening process? Or it might be that the interns chosen were simply the best in their field and gender did not place any factor in these decisions.
The whole point of looking at these numbers is to start thinking if you are really living up to your commitment to a diverse team. You might need to re-evaluate your thinking a bit.
A huge opportunity to combat the gender gap is the younger generation. They are listening and learning from everything we do and say. So let's show them good values!
I think kids need to be taught that they can have any career they want. As long as they are hungry to learn and persistent in reaching their dreams. We need to break these social conventions that state that women have to stay at home and take care of the kids while the men go out to work. There is no such thing as male or female jobs. Jobs and careers don't have a gender.
The world is changing constantly and 2021 won't be an exception. In order to fully understand what strategies and steps we have to take to fight this gender gap, we need to take immediate actions. Having strict labor laws, paid family leave, and free childcare would benefit us all in the long run.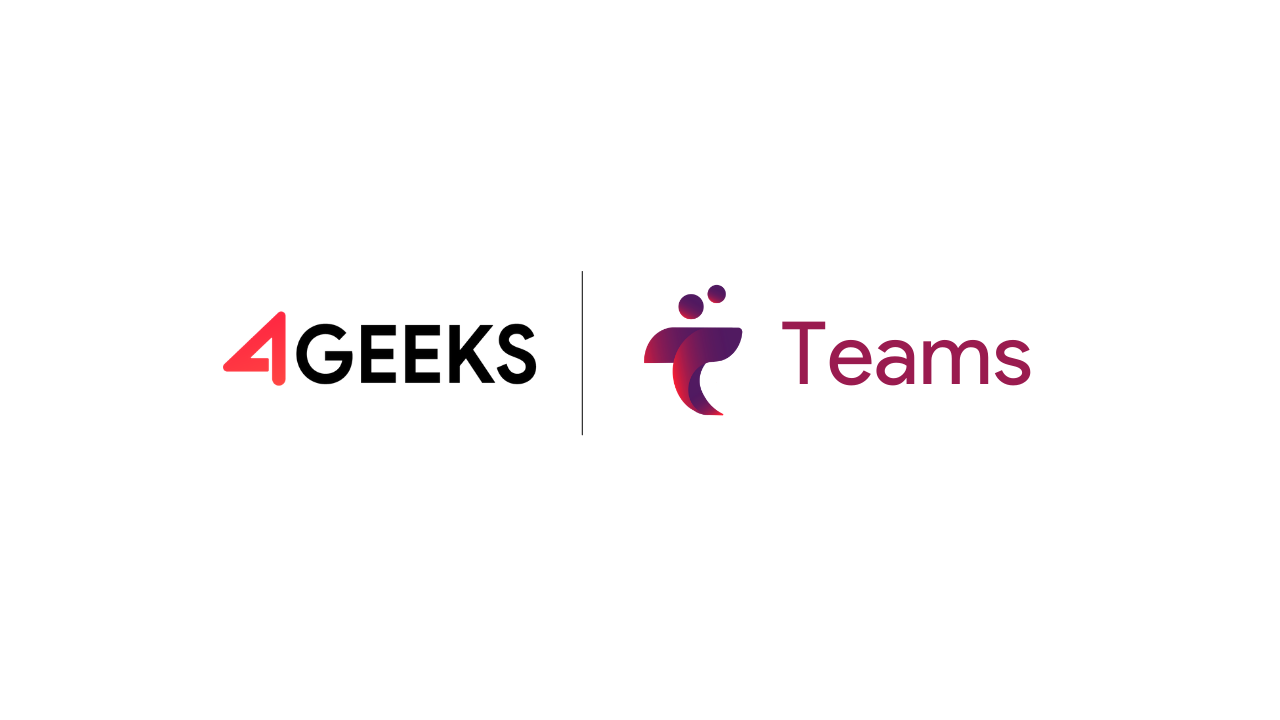 Written by Maya Benavidez