You know we are obsessed to help global companies to find their potential, build better products and improve their ROI. Today we are happy to introduce you 4Geeks Teams, a new effort to insert the most possible value on modern companies hungry to get succeed in the information era.
Similar to other products in our portfolio, 4Geeks Teams is built with 100% love, honesty and a rude business mindset.
4Geeks Teams is a powerful product to help principally US-based small and mid-size companies to start their own extended technical team in Latin America, on-demand. All-inclusive rate. You can expect up to 55% cost operation saving on your company starting first month.
We know about all the problems currently US companies is facing related to high operations cost because of government taxes, payroll, office, etc.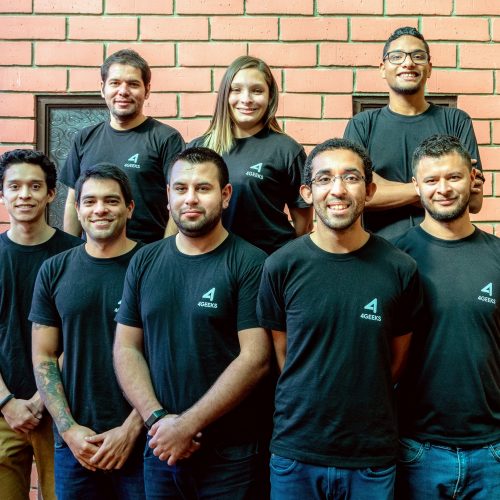 Historically some companies were putting their eyes on India to outsource some technical work like web and mobile development, and QA/testing. But this brings with hundreds of new unstoppable problems like team collaborations, timezone, etc.
With us, your engineering or consultants team could be located in any of our delivery centers in Costa Rica or any trusted partner in Latin America. By default your team is fluent in English.
You can hire software developers experts in Python, Go, Java, Ruby on Rails, Microsoft .NET, Angular, PHP, NodeJS, React , React Native , Flutter (Android, iOS) or Data Analytics.
Payment and contract terms are going to be simple:
You will receive only one monthly invoice that includes everything (office, workstation, computer with webcam, etc ). You don't need to take care about any extra thing, process or legal documentation. Once you apply the 7-days trial period you will receive a complete business audit. After that, if you agree, the contract extends to 6 months. There is no a minimum team members to hire, so you can start with 1, 2 or 3 guys…. or even a 9-people team.
If you run a tech startup, digital agency or software company, maybe 4Geeks Teams is for you.
So, now all your business problems comes to be fixed thanks to 4Geeks Teams.
---
About 4Geeks: 4Geeks is a global product development and growth marketing company, and all-in-between, focused on 10X ROI for startups, small and mid-size companies around the world. 4Geeks serves industries like E-Commerce & Retail, Startups, HealthTech, Marketing, Banking & FinTech and Real Estate. Headquartered in United States, and nearshore development centers in Mexico and Costa Rica. Pura Vida!
Plan to build an extended engineering team in Latin America? Start right here.
About 4Geeks
Founded in 2016 by Allan Porras, 4Geeks is a global software engineering and data-driven growth marketing firm, focused on 10x ROI for Fortune 500, Global 2000 and fast-growing SMB around the world. 4Geeks serves in multiples industries including eCommerce, Retail, Healthtech, Banking & Fintech, Startups & B2B SaaS, Marketing and Real Estate.