We are forced to keep our distance right now. In 4Geeks we have talked in the past about remote working and how to be more productive from home. This new work situation has brought its own ups and downs.
Let's keep in mind that each company has different requirements. The workplace is evolving, that's visible. Workers' mindsets are changing, that's evident. We are all just trying to grow accustomed in our own way. But have you ever considered how this has affected our leaders?
In any job, we need the support of our leader to feel at ease. This can mean from open communication to motivation and other techniques applied to keep a healthy work environment. Are we sure this can really be applied at home?

Leadership should be anything but distant, particularly in times of crisis.
Leading, managing, or overseeing a group of home-based workers is very different from having everyone at the office. Although technology helps us communicate with our boss and coworkers, is it the same? Leaders play a role in ensuring remote teams have a work-life balance. At this point in history, many leaders are struggling with the thought of allowing a high percentage of workers to work from home.
The world has completely changed since 2020 and we can never go completely back to the way things were before. We can however limit the negative impacts of employees while doing their jobs at home. This would indicate establishing a balance between your personal and work life.
Our leaders will need to make some adjustments to their leadership styles as well. So how do you avoid remote leadership and instead, lead remotely?
Recent studies state that there are six qualities of great leaders. They are communication, relationship building, team motivation, feedback delivery, and measurement by performance.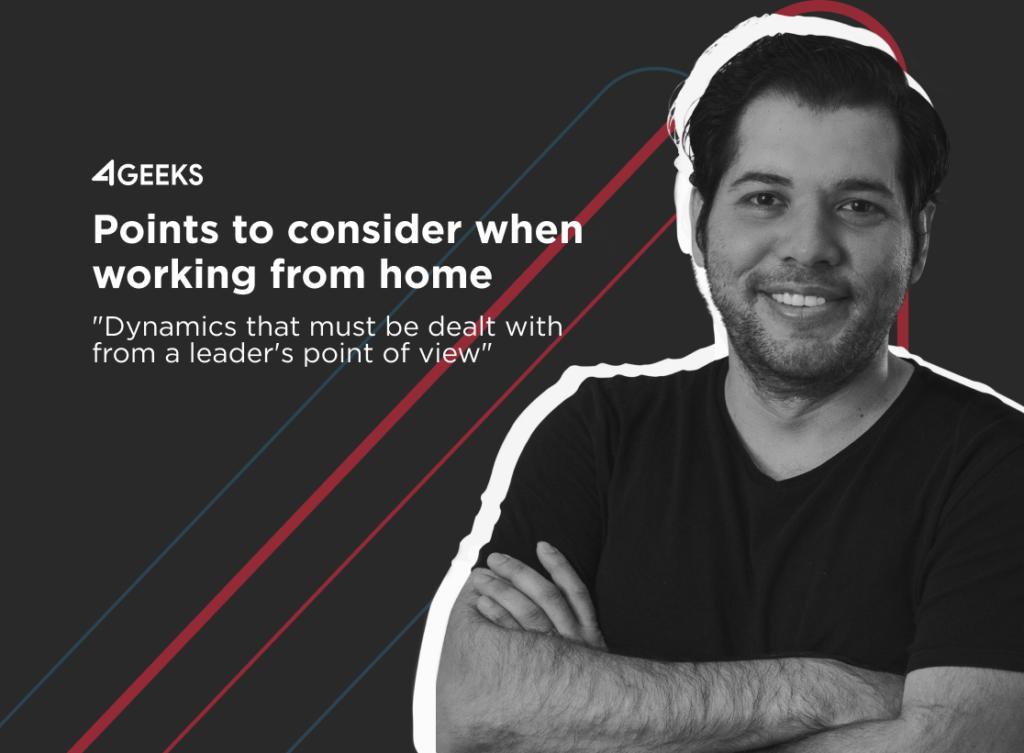 Communication:
There are visual clues that can not be expressed as clearly through video much less text only.
Workers and leaders operate more successfully with clarity on core business hours, communication methods, technologies, and safety.
Inspiration:
It becomes harder but not impossible to share uplifting energy.
Work advances:
It's difficult for a leader or manager to see what type of work is getting done on a day-to-day basis. This requires confidence in employees to be productive on a regular workday.
Human factor:
It's important not to lose our humanity. This means being compassionate that employees are still working on finding a balance between home distractions and actual work. It's going to be normal seeing your coworker's pets or kids running around in the background. Let's keep in mind we are all still adjusting to this new situation.
Teamwork:
Getting quick advice from coworkers or your leader can be more challenging than when they are right next to you in the office.
Tools:
Choosing the proper tools is important to consider when working with a home-based team. How will you share your files? Where are you going to contact your team? Are you doing video conferences or having just a group chat?
Professionalism practices:
People naturally feel more relaxed at home and have to deal with physical issues and distractions they do not have at the office. Each leader must take responsibility for setting and upholding professional practices.
I would suggest starting with coming to an agreement with your team by asking them to commit to this list:
When will they use video or when to just use audio
Muting appropriately and limiting background noise
The rhythm of check-ins with leaders and teammates
Proper methods and timing of sharing work with co-workers
Goals into smaller tasks:
This will allow faster communication because work will need to be shown more often so inputs can be given more often as well. This will allow our leaders to measure progress and allow kudos, which are so badly needed to keep our morale up.
Personality and work style:
While working with a diverse team we need to consider their personality and how they work better. It applies to both working from home and the office.
There are two different types of personalities in this respect, those people who innovate better by themselves, and those who need others with ideas to bounce around.
People who are wired to collaborate in order to be creative can struggle to innovate on their own without teamwork.
Improving work channels:
Remote workers cannot just ask a question to someone sitting next to them. They need efficient ways to get answers electronically.
Two critical departments for this are technical support and HR support. Make it clear how help can be provided for IT and operational, project, and job-specific questions. On the HR side, remote workers often have questions about benefits, vacations, training, etc. that need to be answered easily without them having to hunt down HR people over email.
How do leaders benefit from working from home?
Custom-made
When it comes to a company's work from home policy, everyone is different. The productivity and overall success as a remote employee depend entirely on your preferred work style.
That's also the reason it's hard to find any solid data on whether or not people are more productive at home.
Location Independence
Having no set job location means that remote workers could also travel and still have a meaningful career.
You can hire the best of the best while not limiting yourself by geographical restrictions. 4Geeks is a Costa Rican-based company but has talent from all around Latin America from Mexico, Nicaragua, Colombia, and even Uruguay.
Remote work enables companies to embrace diversity and inclusion by hiring people from different socioeconomic, geographic, and cultural backgrounds and with different perspectives—which can be challenging to accomplish when recruiting is restricted to a certain specific locale.
Saving money
Gas, car maintenance, transportation, parking fees, wardrobe, lunches bought out, and more can all be reduced or eliminated from your spending entirely. These savings add up and put more money back into your pocket.
This also means zero commuting. From bed to your desk. Hey… that's nice.

Customizable Office
Being able to create a comfortable home office is an excellent benefit of remote work. Whether you simply want a new chair, or you need special equipment to be able to work properly, you can set up your home office and make it whatever you want.
Happy and healthy work Life
Remote workers tend to be happier and more loyal employees, in part because working from home has been shown to lower stress, provide more time for hobbies and interests, and improve personal relationships, among other things.
Before the pandemic started, our CEO Allan Porras would allow tenure employees to work from home a couple of days a week as an incentive for a job well done. Now that we have most of our staff working from home, it would be interesting to know how Allan is managing this change.
For this article, I decided to ask him a couple of questions to see how he is leading remotely.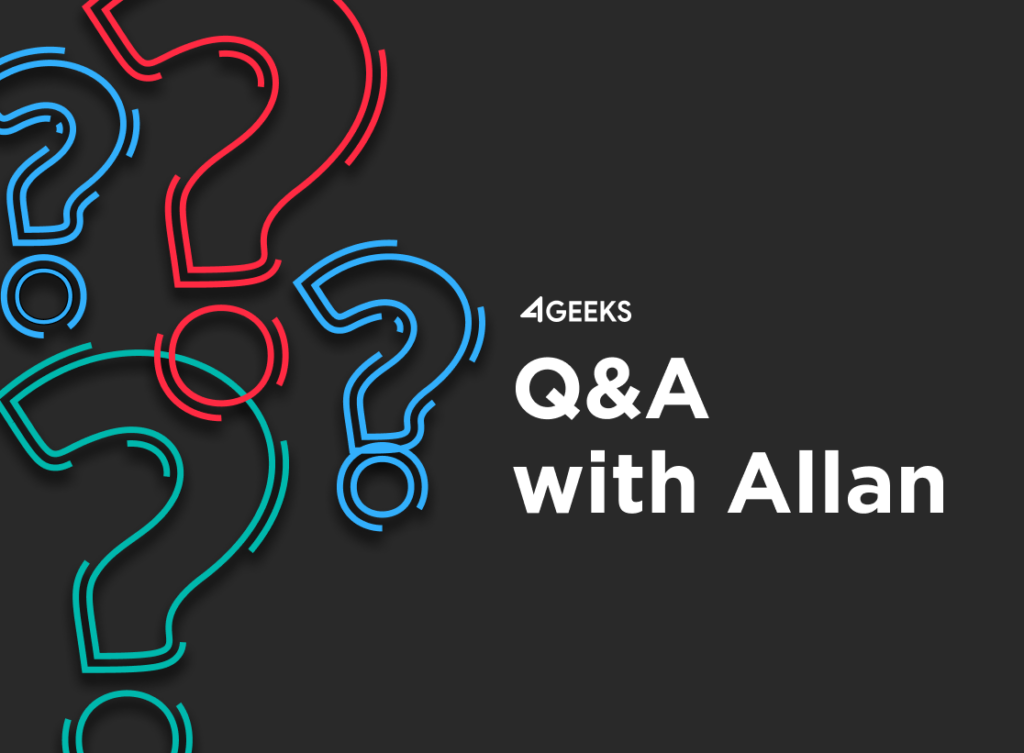 How many days a week do you go to the office? Is this necessary or a personal choice?
On average I go 3 days a week and stay all day in the office. It's a personal choice since I consider I work best in the office and avoid distractions and boredom at home.
My employees that are in Costa Rica don't have to come to work, this is entirely up to them but when they do we take hygienic measures to ensure everyone's well-being.
How do you handle distractions, is this a concern for you?
Most of my distractions are at home. This is why sometimes I prefer just to go to the office. This way I feel more productive and am able to get fast answers from my team.
Since when did most of the 4Geeks staff work remotely?
This began around the time of the pandemic around May 2020. In the past, I would allow people that have worked in the company for 6 months or more to choose if they want to work from home a couple of days a week as a prize for a job well done but this is no longer the case.
How do you contact your team when you need an update on a project?
If it's an urgent matter I usually call them by phone to get a quick response. Otherwise, we communicate with our team chat and we also have meetings where we can discuss any ongoing issues.
What skill would you like to develop or improve on?
Having more control over time. Knowing how to separate work life and personal life to have a better balance between the two. Sometimes it's impossible not to check emails or chat work-related on my days off.
In your opinion, how can we communicate better since most of us are working from home?
Setting ground rules within each department will help us communicate better and also increase our productivity. If we commit to being available in our team chat at certain hours in the day this will ensure open communication and help response time for pressing issues.
I have always given a lot of freedom to our employees to work at their own pace. All I ask in return would be that each project is delivered with quality and on the date we stipulate.
Which department would you like to communicate more or develop a better work relationship?
I have been lucky enough to have a great connection with each department, I have meetings with each team manager that take around 20 or 30 minutes to see how the team is doing and how I can assist them. I make myself available to chat or if somebody needs a video conference for any request or concern they might have. This also helps to avoid a stressful environment since my team members know I am able to assist in any way I can.
What do you do to take breaks or recharge energies throughout the day?
I don't usually take breaks. This is something I need to work on as well. I do like to check up on my team members to see how they are doing and feeling and how the project is coming along.
What is the best part of managing 4Geeks?
I have seen it grow from zero to today's stage, and every single guy here inserts their own mark. All of them are different, but if you group them by getting the most brilliant skills, then you get a strong company with a strong culture, ready to eat the world.

Do you think 4Geeks encourages remote working?
Overall yes. Our HR department hires the best talent all around Latin America and we have been working great. There are some projects that we have in mind that require certain personnel to come into work such as video production and podcasts but these are isolated cases.
Just from talking to Allan you can hear in his voice how proud and motivated he is from the team we have created. He is a natural leader that is currently adapting his leadership style to meet today's demands. So it's a fair assumption that you can expect great things from 4Geeks in the near future.
Keeping in mind that each leader adapts a different style. But for the most part, this includes empowering your staff to do the work you've asked them to do and trusting that it will be done.
Our entire workforce may be remote, but leadership cannot be. Leading remotely must be visible, connected, and empowering, and at 4Geeks we are certainly achieving that.
Something we can take from this article is that the world around us is evolving. We better get on board so that we are not left behind. Let's make the best out of our situation and strive for the best at everything we do. This way we can have a good career and live a happy stress-free life.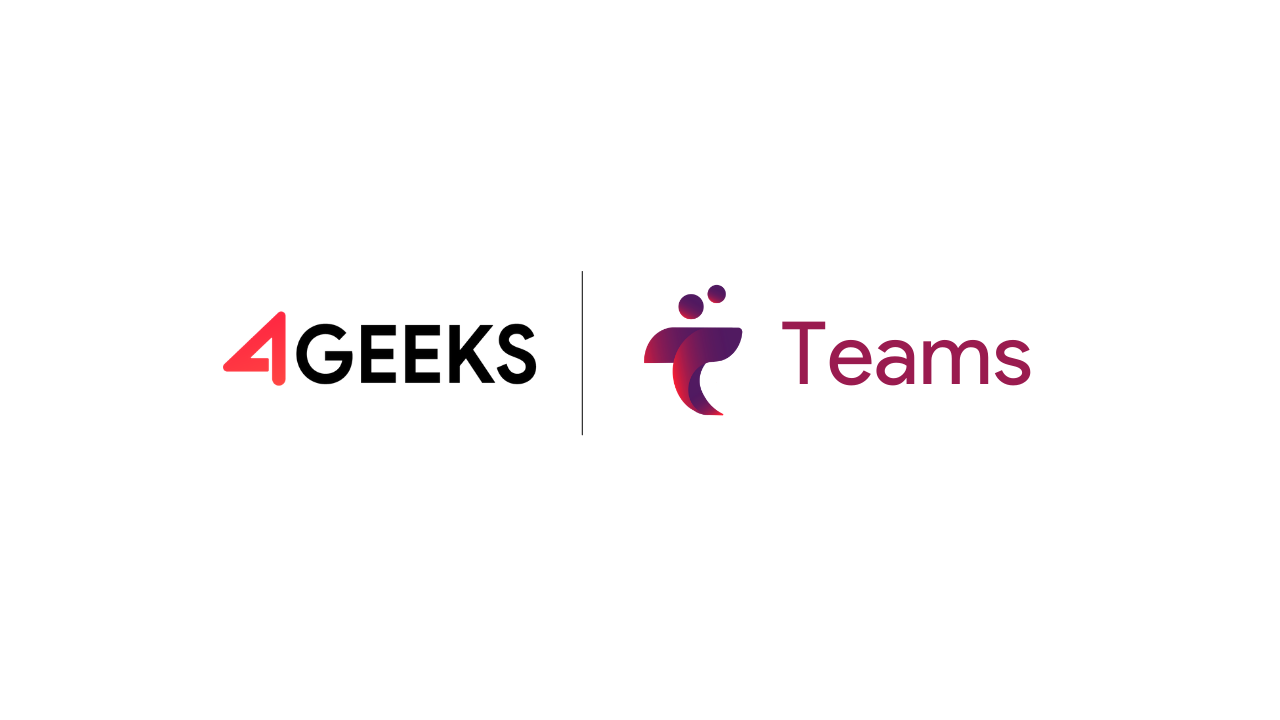 Written by Maya Benavidez