If you are behind a product management, you already know how important and crucial is to measure every single step in the product life cycle. Why? Because you need to engage customers by providing them an excellent solution.
Happy customers should be equals best ROI. A good ROI numbers can help you to predict your product growth for the next months.
Here at 4Geeks we design and develop software products for other companies, so, sometimes we suggest our customers ways to collect and to analyze data, as a good habit to growth. Now I want to share with you this information.
Ok, let's go to the important part of this blog post. The best 4 tools to collect and analyze product data.
Tool #1: Google Analytics
Google Analytics is a very good tool to collect data from your website or mobile app. It's free (always you can upgrade to any plan is you need more features).
Google have been gradually improving auto reports by adding Artificial Intelligence, so it help us to take better decisions like online visitors by region, country, device, ISP, date and more.
I have used Google Analytics since 10 years ago. Nowadays, I can receive custom "smart reports" driven by AI.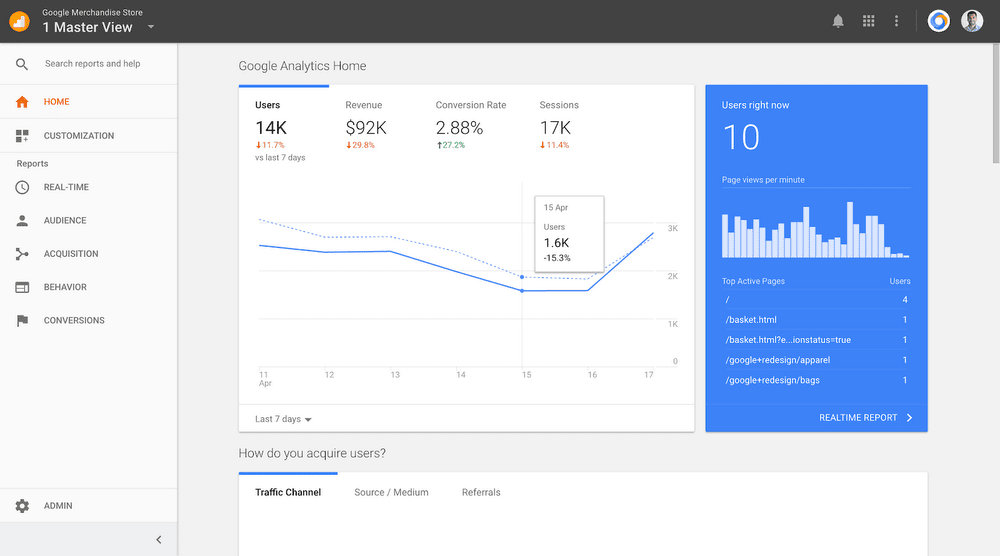 Google Analytics for Firebase (serverless platform to run modern apps) let developers and marketers to track users behavior easily from their APIs, SDK and libraries.
At the heart of Firebase is Google Analytics for Firebase, a free and unlimited analytics solution. Analytics integrates across Firebase features and provides you with unlimited reporting for up to 500 distinct events that you can define using the Firebase SDK. Analytics reports help you understand clearly how your users behave, which enables you to make informed decisions regarding app marketing and performance optimizations.
Tool #2: KeenIO
KeenIO is a premium analytical and 100% custom platform built for developers, letting them collect, store, query and present data.  You can start using KeenIO for 30 days for free, then you can pay $1 per 10K events streamed, and $1 per 10M properties scanned.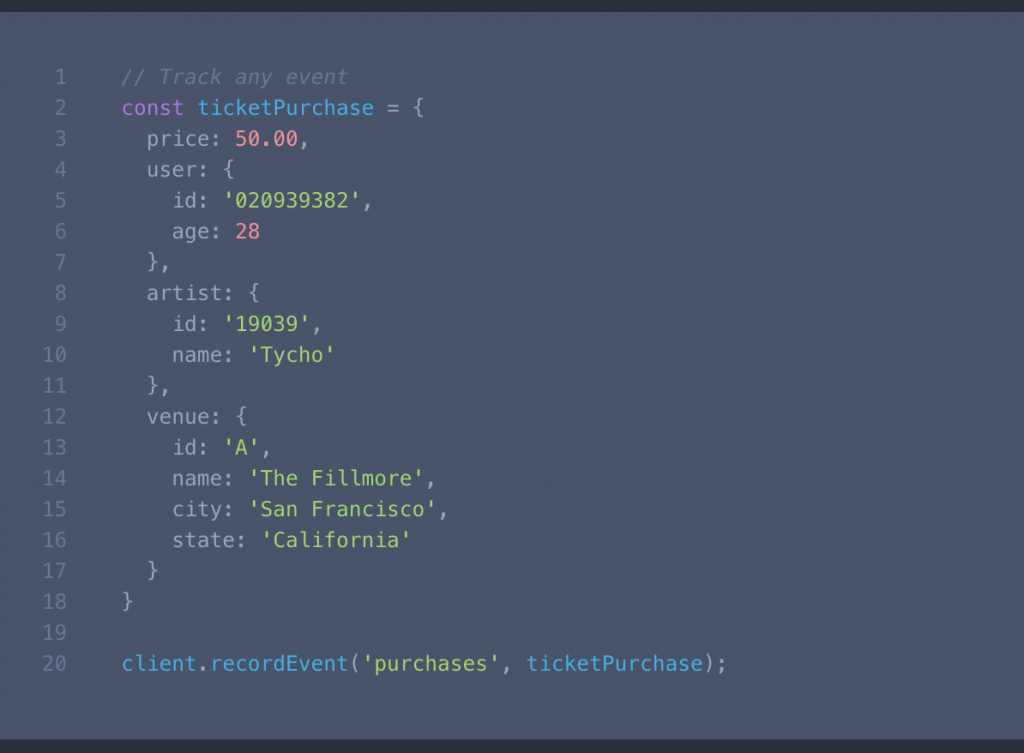 Since KeenIO is customizable platform acceded by APIs and libraries in multiple languages like Python, Java, Swift, Javascript, PHP, .NET and more. With APIs designed for software developers, you can build intelligent apps and data products that offer analytics as a core feature, in minutes.
Nowadays, KeenIO serve multiple startups in all industries, and companies like Pandora, Polycom, Unity, Sendgrid, App.io and Adobe.
Definitely KeenIO is a great option to analyze and predict product growth. Test it, and let me know your feedback in comments.
Tool #3: Kissmetrics
Kissmetrics is a top-level data science and analytical platform, founded by Neil Patel, the marketing guru.
With this tool you can understand what people are doing on your website and products, and deliver behavior-based engagement every step of the way.

Kissmetrics let startups, SaaS and product owners  to use powerful insights to give your customers exactly what they want.
You can easily connect with your customer on Facebook and Instagram in order to create dynamic, automated Facebook Audiences with a single click, for better targeting and higher ad ROI.
Also you can integrate it to Slack, Shopify and WooCommerce, and then setup automation email campaigns in order to engage your customer to your product, all in auto-pilot.
If you was looking for a tool to collect your customer actions on your product, here you have 3 options. Please comment below your experience. What's your favorite tool? What's your growth plan?
See you next!
About 4Geeks
Founded in 2012 by Allan Porras, 4Geeks is a global software engineering and revenue growth consulting firm for Fortune 500, Global 2000 and fast-growing SMBs. Provides top solutions to multiple industries including Retail, Healthcare, Banking & Financial Services, B2B SaaS, Manufacturing and Education. HQ in the USA, and delivery centers across Latin America.