Digital services is the most outsourced field not just in the USA but in all the world. It's so great when you find a trusted partner to outsource some work, it can be a freelancer or a company. So you are maybe looking for reason to choose a freelancer over a company or the other way around.
Ok. Based on my own experience, some client's feedback and market growth I will be 100% honest with you, and will share with you some pros and cons of hiring a freelancer or a company/agency for your next product or project.
What's the real difference? Where is the secret? Maybe you can think the price is the only most important thing to get in mind, but no. There are more facts that you should consider.
I'm pretty sure that freelancers works and consulting companies / agencies works as well; the difference is on your goals, your budget and timing. If you can get feedback from friends about working with freelancers or companies, it can be a good escenario for you in order to take a good decision.
Now I will how you show pros and cons based on my own experience. Let me say that I have worked with both freelancers and companies at the past for specific projects.
👨‍💻❌ Freelancer cons:
Some freelancers out there are not working full-time as you expect. They can just disappear from the map and you can't do much to change it. Remember that freelancers, most of the times, are working in more than one project at the same time. If your project needs a top-level communication skills, and your deadlines are very important, please take note about this.
Cheapest freelancers are based out of USA, where Internet connection and professional English skills can be a disadvantage to keep meetings, provide product advisement and predict bad events on future.
👨‍💻✅ Freelancer pros:
One of the best point is favor of freelancers is pricing. They can offer you, sometimes, a better financial proposal because they don't spend money in other ares that incorporated companies does. For example, most of freelancers works from home, so they don't need to pay for an office or transportation. Make sense?
Availability: Some freelancers are more available to accept new businesses almost right away.
🏢❌ Company cons:
Availability: The best IT consulting firms around the world have excellent but limited designers, developers and marketers assigned to specific current projects. So, if your product needs a to start right away, maybe you will expect that kind of delays. Once you started working with a company, everything will continue fluently. Working with 4Geeks, for example you can expect a complete schedule with meetings, releases and some others important dates.
Pricing: I'm not pretty sure if pricing is a disadvantage when you partner up with firms or companies, compared with all the value you receive. But if compare this price with freelancer price, you probably will see an increment.
🏢✅ Company pros:
Professionalism & legal entity: If your product is already in the market, you should not play a different game.
Product advisement: When you partner up with a company or firm, you are backed by a complete team of consultants, designers, engineers and marketers, who can provide you "free advisement" about your product on specific areas. That's the power of leverage on a company and its experience.
One-stop shop: If your project needs more than one guy working full-time or part-time, the company can setup a right team of top talented engineers for you, and it's really awesome. At the end of the day, if you trust enough in that company, you can outsource all your work to them.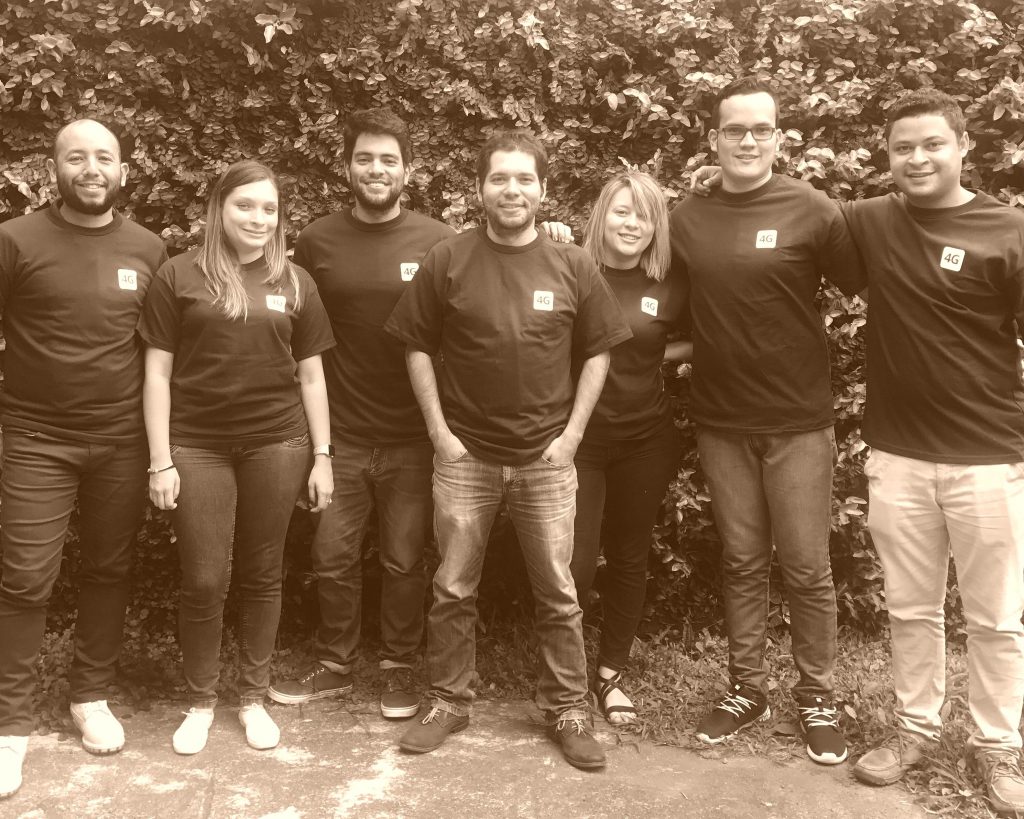 Providers listings
Platforms like UpWork, Freelancer and People Per Hour are some very good and popular websites to contact and hire freelancers, in almost any category you need…. web programmers, mobile programmers, digital designers, copy writers, data entry, and more.
At the other hand, platforms like Clutch, VenturePact and GoodFirms are popular company listings websites to search a company related to your needs like Digital Marketing, SEO Services, IT Services, E-Commerce Development, Software Development, Blockchain technology and more.
These platforms let you find the right provider by filtering hour rate, customer feedback, years of experience, country/market and more custom filters.
I would love you read your experience, good or bad, working with freelancers or companies. So, please use the comments section below to drop us a line about your past experience.
Take care!
About 4Geeks
Founded in 2012 by Allan Porras, 4Geeks is a global software engineering and revenue growth consulting firm for Fortune 500, Global 2000 and fast-growing SMBs. Provides top solutions to multiple industries including Retail, Healthcare, Banking & Financial Services, B2B SaaS, Manufacturing and Education. HQ in the USA, and delivery centers across Latin America.