I know a lot of software companies blogging about top emerging technologies, and talking about how easy can be create a product by implementing technologies like Machine Learning, Artificial Intelligence and so. There are hundred of people requesting attention out there.
Instead of talking, 4Geeks is building and creating products; and today I would like to show you how we built a real chatbot for Google Assistant… for example purposes.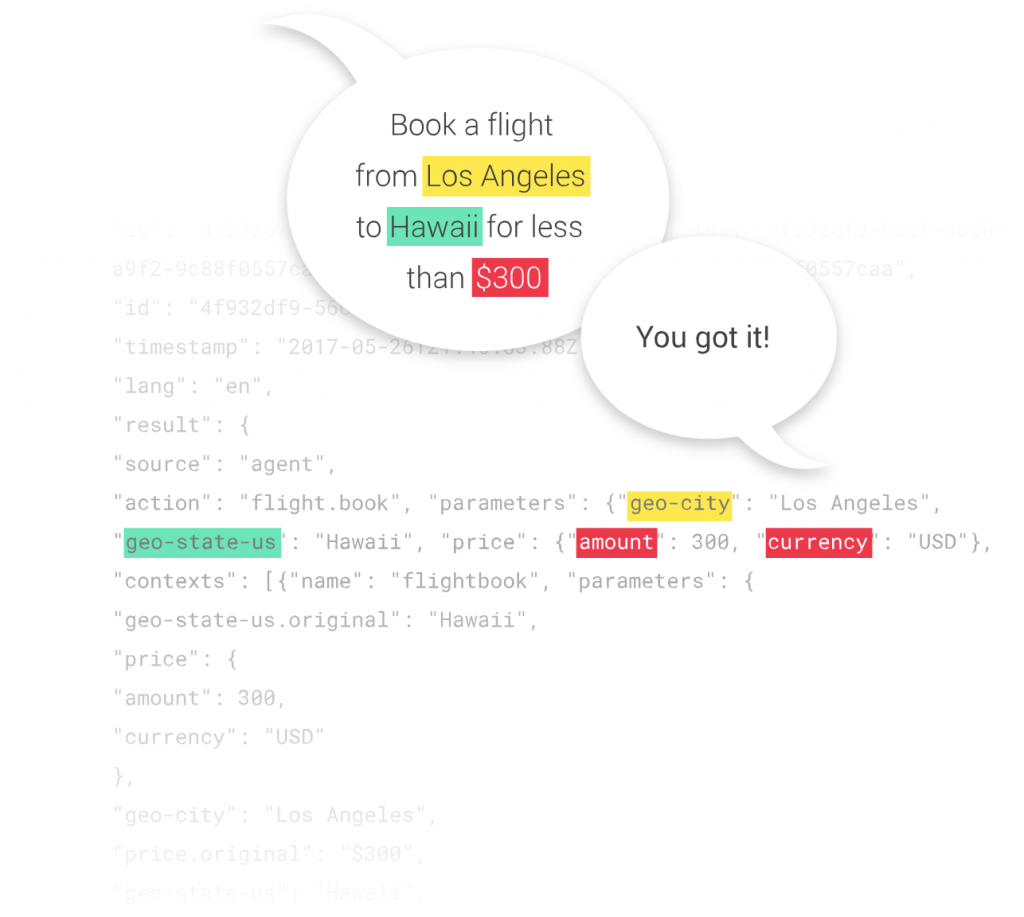 Google Assistant is the engine running on Google Home (smart speakers – similar to Amazon Alexa), mobile phones, websites, watches and cars. Yep, cars. Take a look at this video to understand Google Assistant scope.
A chatbot basically is a program with capability to understand natural language (English, Spanish, French…) and trigger orders.
We have been sharing a lot of valued content for developers and decision makers about the unmeasurable power of Artificial Intelligence for so many industries.
Step by step
Please, look at the following 52-min video (please enable captions) where I built a real chatbot, step by step. For this demo I used some technologies like DialogFlow, to send orders and interact with Google Assistant on a natural-language way.
If you want to learn more about text-based and voice-based chatbots, maybe you want to listen this podcast episode where Sergio and I talked about chatbots. If you need help with your business processes automation, just let us know.
Have any questions? Please use the comments below.
About 4Geeks
Founded in 2012 by Allan Porras, 4Geeks is a global software engineering and revenue growth consulting firm for Fortune 500, Global 2000 and fast-growing SMBs. Provides top solutions to multiple industries including Retail, Healthcare, Banking & Financial Services, B2B SaaS, Manufacturing and Education. HQ in the USA, and delivery centers across Latin America.