We are really happy to introduce you 4Geeks Payments, an API to process debit and credit cards, that will help you to grow your business, making it faster and easier for your clients. Our development team has been working so hard in the last few months to give you our best project, modifying every little detail, so you can effortlessly charge your customers.
4Geeks Payments is a global service, which doesn't apply limitations to finish buyers, they can live in any part of the world. You can use any credit or debit card that belongs to Visa, MasterCard, and American Express. The only limitation is that in order to provide this service, you have to reside in the following countries:
United Kingdom
Spain
Canada
the United States
Dominican Republic
Mexico
Guatemala
El Salvador
Costa Rica
Panama
Colombia
Bolivia
Paraguay
Uruguay
Peru
Argentina
In case you are interested in providing and using our services, do not hesitate to contact us at support@4geeks.io or fill out the form on Dashboard, so it can be taken into consideration for future expansions. We are working hard to allow new countries, we invite you to follow us on Facebook, so you can see our latest news.
4Geeks Payments currently works with the countries listed before, but it can charge money from global credit or debit cards, which means that no matter where your customers are, you can charge them with their currency.
What do we provide in 4Geeks Payments for you?
Simple charges
5% + $0.50 USD per successful transaction. No long-term contracts. No hidden fees.
Support 24/7
It is possible to schedule the deposits to be issued on a daily, weekly, or monthly basis. For more details or integration help, please read the documentation and contact support, if needed.
Nowadays, we work with certain types of business, so if your company belongs to any of them you can easily create an account, which is free and start within seconds.
Company / legal person / company name
Individual / physical person
Nonprofit entity
government entity (the United States only)
In case your commerce works with WordPress, here is how you can use 4Geeks Payments with it!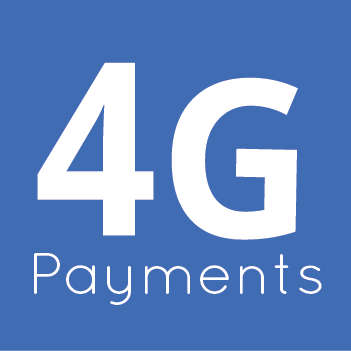 We had an interview with Randy, head of Tech Leads and Full Stack Developer and DevOps in 4Geeks, and he introduced us to what 4Geeks Payments is about. This is a short video where he resumes why this is the best option for your business and everything you have to know if you are using 4Geeks Payments.
Today we will talk about two of our current customers which are using our platform successfully. The first one is Cíclica: Cíclica, founded by Angie Sánchez and Maria Laura Gutierrez, is an affordable menstrual cup that's easy to use and made with 100% medical grade silicone. It can be worn for up to 12 hours without leaks or odors and is safe to keep in for up to 10 years! Also, 4Geeks Payments is the first payment gateway that allows you to accept payments in real-time, without requiring your customers' credit card details even before the transaction has been completed (i.e., pre-authorization). This technology can be used not only for e-commerce but also with physical shops or restaurants where cashless transactions are required. This is the main reason why Cíclica contacted us and decided to use our platform as their payment platform. You can find more about Cíclica + 4Geeks here!

Our other customer is Jessyfit: JessyFit, founded by Jessica Madrigal, is a fitness company that provides gym-home routines to its users. The pandemic brought with it many new challenges, and JessyFit strives to provide a better quality of life for people who may not be able to work out in the traditional way due to their condition. 4Geeks helps JessyFit give shoppers an easy way of paying for challenges with credit cards without leaving checkout 24/7 - that means no more waiting around, so it improves user experience. Automatically, they receive deposits directly to their bank account weekly. The best part of this is that JessyFit never had to request additional services from a bank or sign any physical paper. You can find more information about JessyFit + 4Geeks here!
We feel this service can improve the local entrepreneur's vision, by putting in your hands the best tools to go global faster.
Spread the word. Share this post on your wall.
About 4Geeks
Founded in 2012 by Allan Porras, 4Geeks is a global software engineering and revenue growth consulting firm for Fortune 500, Global 2000 and fast-growing SMBs. Provides top solutions to multiple industries including Retail, Healthcare, Banking & Financial Services, B2B SaaS, Manufacturing and Education. HQ in the USA, and delivery centers across Latin America.