Working from home is a lifestyle coveted by many people, but it requires a good dose of self-discipline if you want it to be profitable and sustainable over time.
Even if you're glued to your computer all day, it's easy to cheat yourself by doing things that look like work but are not. If you're an entrepreneur or self-employed, keeping up with social media and reading certain blogs may be necessary to stay current and maintain your personal brand, but not at the expense of not making progress on your projects.
After a year of working at home most days, I believe I have managed to create an environment-physically and mentally-that allows me to be very productive. These tips can help you be more productive if you are in a similar situation.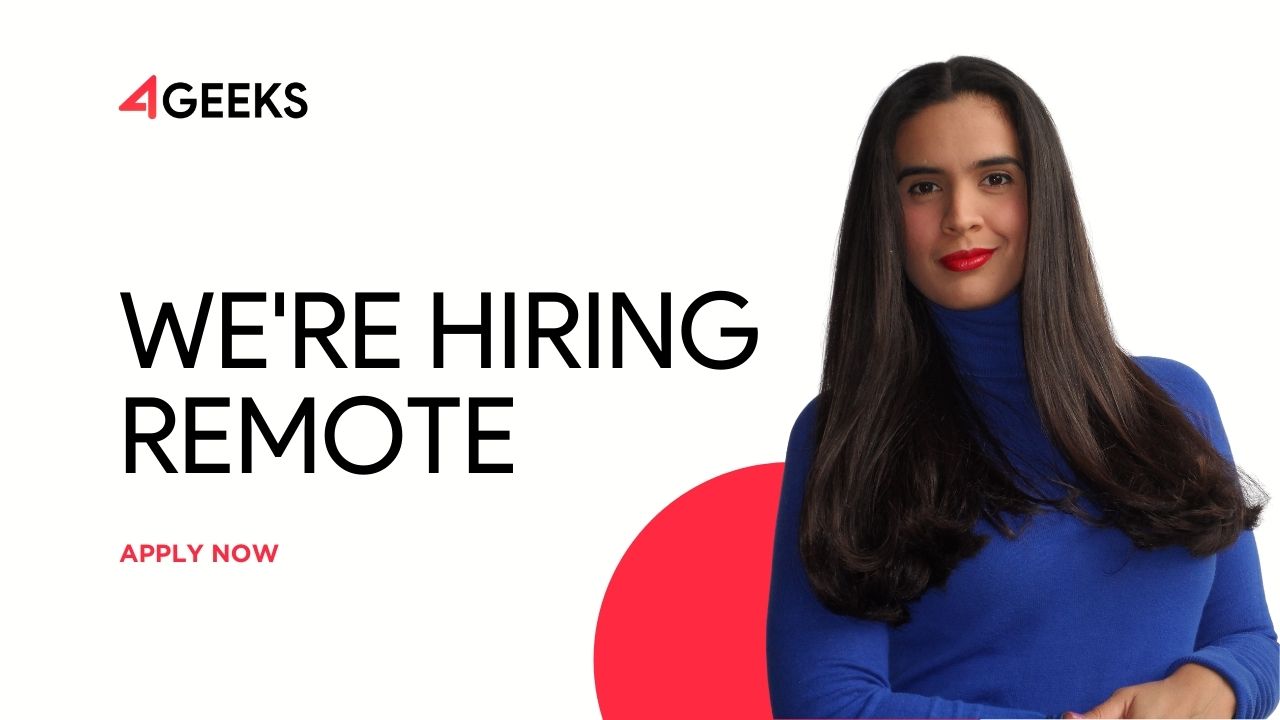 1. Prepare a comfortable work space
The place in your home where you work should be for work only, and you should not use the rest of your home, such as the bed or the sofa in front of the TV, for work. Keep spaces separate so that the boundaries between work and home life are clearly defined.
Use a clean and tidy desk where it is pleasant to work. Don't skimp on your comfort. You are going to spend many hours there, so buy a comfortable chair, with which you can adopt and maintain a good posture for a long time.
Keep the room well acclimatized. Don't hesitate, excessive heat or cold will ruin your working day. Lighting is also important. Look for an area with good natural lighting, avoid reflections on the computer screen and use a good cold white light lamp (does not generate heat) if you work at night.
2. Establish one (or several) routines
You need to maintain a certain regularity in your daily life, so that your body and brain know when it is time to work and when to rest. Establish a schedule that suits you well and include work time, rest time, leisure time and time for exercise.
Experiment with different options until you find a routine that motivates you and a schedule that works for you. I have two routines with a very similar schedule, one for the days I work out and another one for the rest, with more time for leisure and things at home.
3. Plan each day
The hardest part is deciding what to do. You can't go in blind, you have to know what you are going to do each day. Ideally, the night before you should dedicate 5 minutes to write down very specifically what you are going to do the next day. If you go to bed already knowing what you will do the next day you will sleep better and jump out of bed in the morning with clear ideas.
Of course, in order to be able to plan each day, you should have previously made a weekly review of your ongoing projects and tasks. And for this weekly review to make sense, every few months you should have done a panoramic planning, at a higher level, of your objectives and responsibilities.
4. Work on your MITs first
When you are defining your daily action plan, highlight which are the Most Important Tasks (MITs), i.e., the ones you must do as soon as possible because they bring you closer to completing projects and achieving objectives.
Mark one, two or, at most, three MITs and do them at the beginning of the day. If you do the most important tasks first, you will soon achieve a sense of accomplishment and satisfaction, and the rest of the day will roll by.
5. Work in blocks of time with breaks in between.
There are several techniques for working in blocks of time (alternating work with short breaks). By working this way you maintain better concentration, eliminate interruptions, avoid burnout and, as a consequence, increase your productivity and creativity. It is not for everyone, but I advise you to try it for a few days and make the effort to get used to it. It will be worth it.
6. Avoid distractions
In your daily routine you should define a couple of moments a day to deal with email, phone calls, accessing social networks, reading blogs, sending whatsapp, etc. If you keep all these fronts open all day long, i.e. all programs open and notifications on, you are dead. Your productivity will tend to zero and your desired lifestyle cannot be sustained in any way.
7. Remember why you do what you do
Over time, you are likely to lose a bit of perspective and, with it, the motivation to keep working hard. You need a system to help you maintain your motivation.
Introduce posters, signs and reminders in your workplace to help you remember your values and goals. Use a visual system that reminds you every day why you do what you do, where you are and where you want to go. I use a portion of my whiteboard for this.
8. Locate good alternative workplaces
In case you didn't know, working at home every day is tiring. No matter how comfortable your workplace is, being in the same place all day can become very tiresome, especially if, in addition, you have no interaction with other human beings.
Look for comfortable coffee shops, with little noise, wi-fi, good coffee and friendly people. Talk to someone about anything and do there the tasks that require a lower level of concentration. This will give a breath of fresh air to your daily routine.
9. Use a system to get organized
Getting organized is not as trivial as it seems. It's not just a matter of writing a prioritized list of tasks and crossing off everything you do.
10. And, of course, don't forget to live life.
All this would be no fun if every once in a while and out of the blue you couldn't break all the rules, schedules and plans, and go for a coffee with your friend, watch the World Cup with some friends, do whatever you feel like doing with your family, or just relax for a while at the beach. That's why you have chosen this lifestyle and that's why those colleagues who work from 9 to 6 envy you.
You are the master of your time. That's your greatest reward, take advantage of it!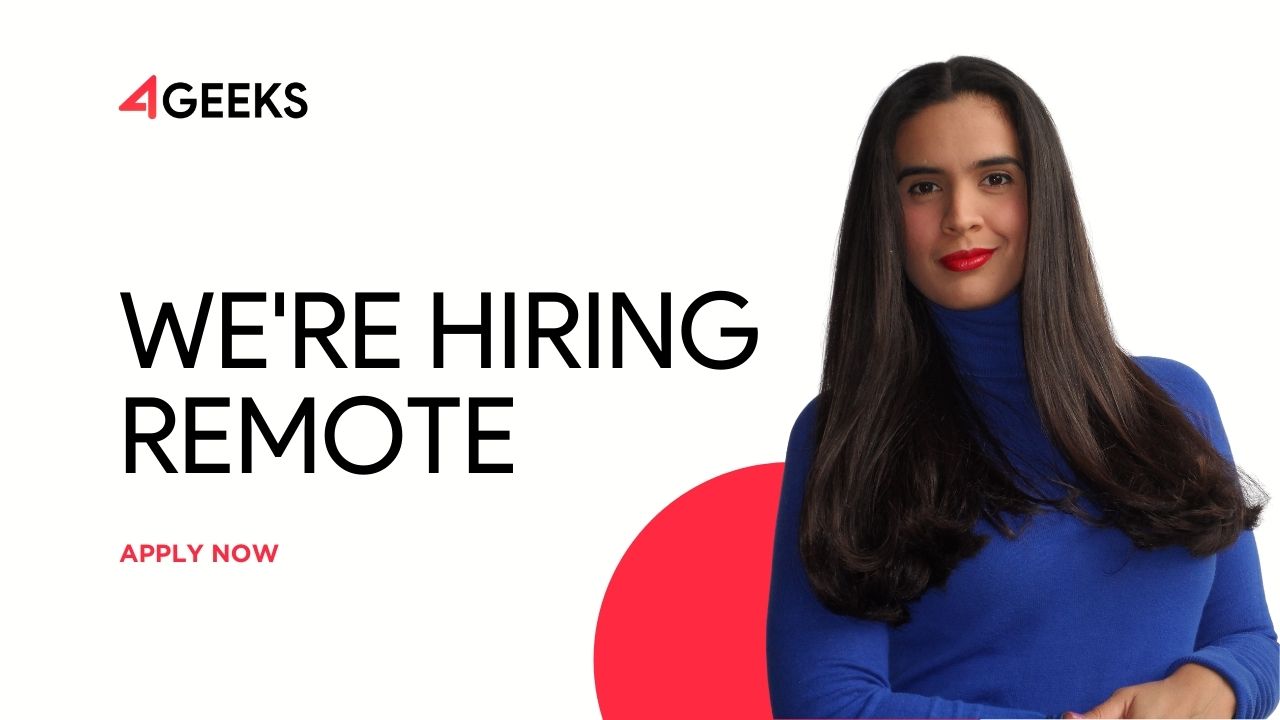 Raquel C.
About 4Geeks
Founded in 2012 by Allan Porras, 4Geeks is a global software engineering and revenue growth consulting firm for Fortune 500, Global 2000 and fast-growing SMBs. Provides top solutions to multiple industries including Retail, Healthcare, Banking & Financial Services, B2B SaaS, Manufacturing and Education. HQ in the USA, and delivery centers across Latin America.