Have you ever wondered why people use staffing firms to find work? Maybe people do not have idea how they work —or have a little bit idea- What are benefits staffing companies?
Take note, here are some signs you're an ideal candidate or work with a staffing firm or your organization need outsourcing services.
To Startups and Enterprises
High quality candidates use staffing agencies
Quality candidates use staffing agencies. People with over three experience year tend to look for top staffing agencies to find job openings. This makes logical sense if you consider the reality of many job positions today. These listings are mostly for entry-level positions and offer of talent and freelance are increasing, so staffing agencies are more likely to be aware of the higher-level positions.
Staffing Agencies have Ready Resources
Staffing agencies usually have resources ready to work, HR demand today allow a competition between companies to get the best talent, bigger companies are interested in quality talent. Anyone who has ever taken a hands-on role in the hiring process knows how much time and energy it takes. There's a lot of back-and-forth between the applicant and the recruiting, and this can take away from other valuable company activities.
Staffing companies understand your need
Companies always are busy looking for new business model or scale their business, for this reason staffing companies can help to solve this pain. Recruiting process is a real problem, but staffing agencies get talent is more easy and fast.
To Candidates
Open Jobs Positions
Staffing agencies always offer a great job offer for candidates and opportunities to grow up with emerging industries or companies, startups and mid-size companies are trusting in staffing agencies to hire qualified talent. Since staffing agencies and recruiters evaluate your business in depth, they can find the perfect candidate for niche positions.
Growth Opportunities
Staffing companies can offer a culture fit and growth opportunities for companies, if the clients increase jobs positions are open and possibilities to get talent is easier just with a good employer branding and reputation.
Skills Development
When candidates start to work in a traditional company usually have a trial period to adapt to new environment, staffing companies offer training and develop of new skills to fit with this new job position, this a important factor to take or work remotely or partial time, including possibility to travel with a remote job position.
---
About 4Geeks: 4Geeks is a global product development and growth marketing company, and all-in-between, focused on 10X ROI for startups, small and mid-size companies around the world. 4Geeks serves industries like E-Commerce & Retail, Startups, HealthTech, Marketing, Banking & FinTech and Real Estate. Headquartered in United States, and nearshore development centers in Mexico and Costa Rica. Pura Vida!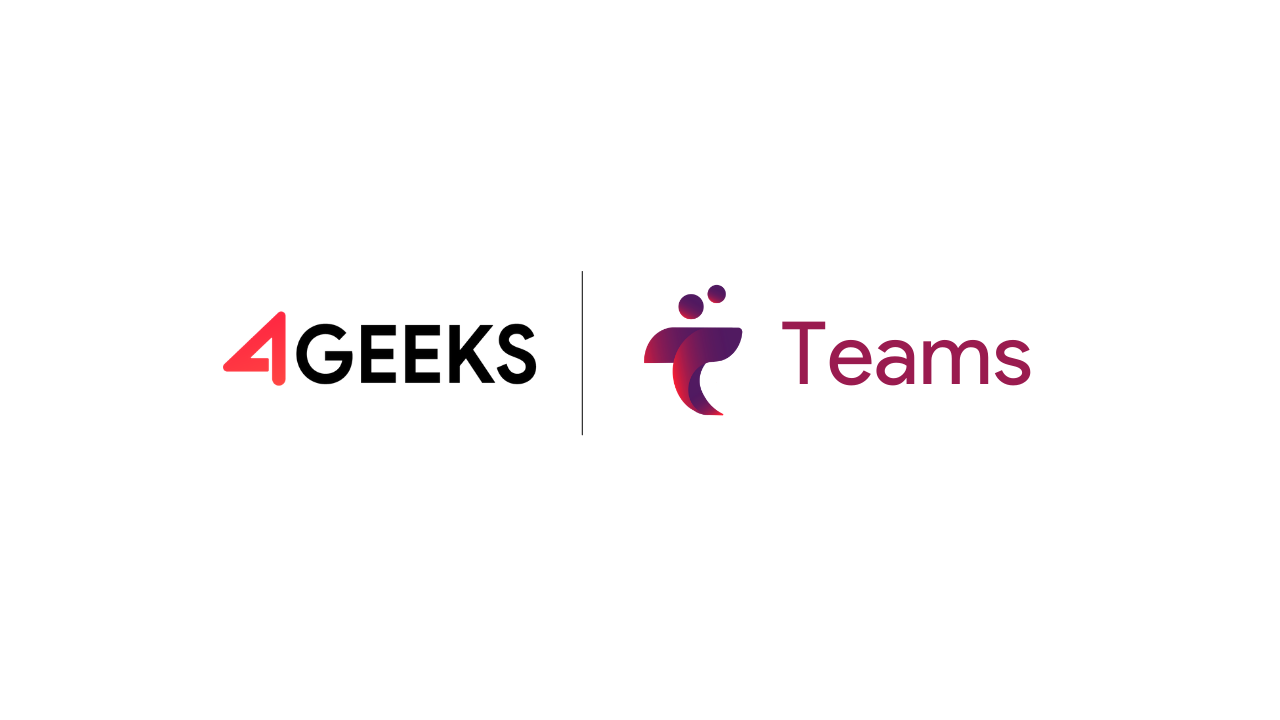 About 4Geeks
Founded in 2016 by Allan Porras, 4Geeks is a global software engineering and data-driven growth marketing firm, focused on 10x ROI for Fortune 500, Global 2000 and fast-growing SMB around the world. 4Geeks serves in multiples industries including eCommerce, Retail, Healthtech, Banking & Fintech, Startups & B2B SaaS, Marketing and Real Estate.